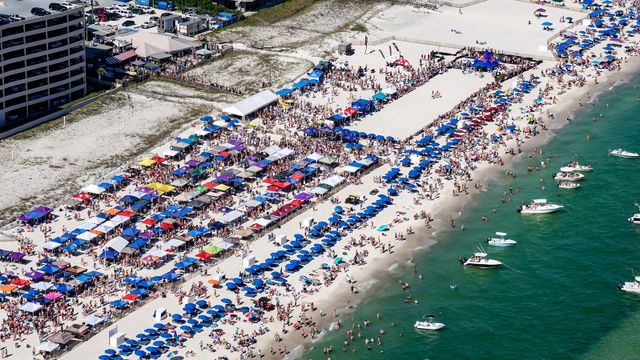 Mullet Toss
17401 Perdido Key Drive, Pensacola, Florida 32507
Date: 04/21/2023 - 04/23/2023

The Interstate Mullet Toss and Gulf Coast's Greatest Beach Party is legendary. What started as just a reason to party has become one of the biggest beach parties on the coast. Those who participate in the Mullet Toss will throw a dead mullet over the state line of Florida and Alabama to see who gets the farthest. Not to mention it's a great excuse to throw a weekend-long party, with lots of fun activities, great music and food!
Each year, with your help, we raise and contribute over $20,000 to local charities, especially youth organizations.
The event begins Friday at noon, and Saturday and Sunday at 10 a.m. Celebrity tossers are at high noon Friday, Saturday and Sunday.
Admission:
$10/ day for 21 and up; $15 for 16-20 year olds; 15 and under are free